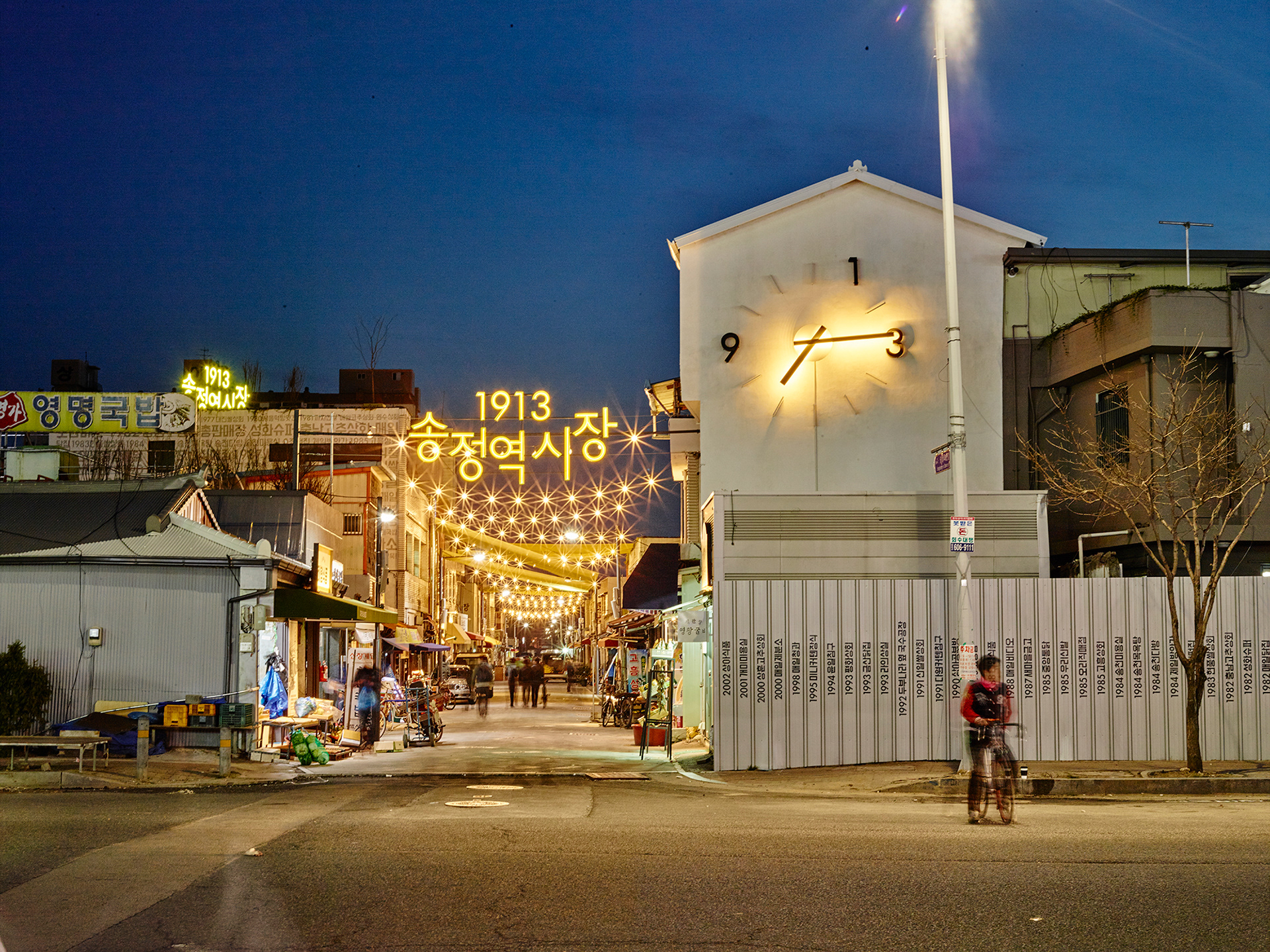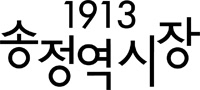 The Songjeong Market, originally established in 1319, had been one of the country's many traditional markets of decreasing prosperity. Hyundai Card (Hyundai Motors Group) has carried out the project to renovate this old market in Gwangju as part of its corporate social contribution project.
"The change to preserve" 
We aimed to keep the traditional value of the venue. So, it is undeniable that the main concept of this project was 'time'. It was not simply to modernize the old space, but to show the trace of the 'time' and create an environment where new 'time' can be accumulated.
In order to do so, not only to improve the infrastructure, but also in the case of the existing store, we tried to find the story of each shop and show it on their facade. When it comes to the new store, we emphasized the interesting elements of each store by branding mainly the products.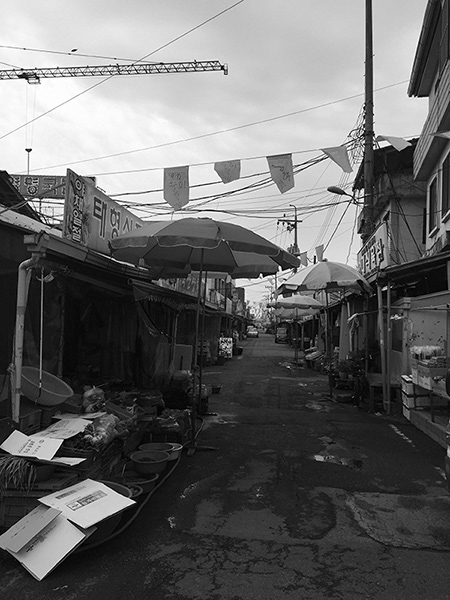 The market originally had about 60 stores, but half of them closed their doors due to decreasing sales. The shops marked about $10-20 sales a day, which is like a death sentence to the market.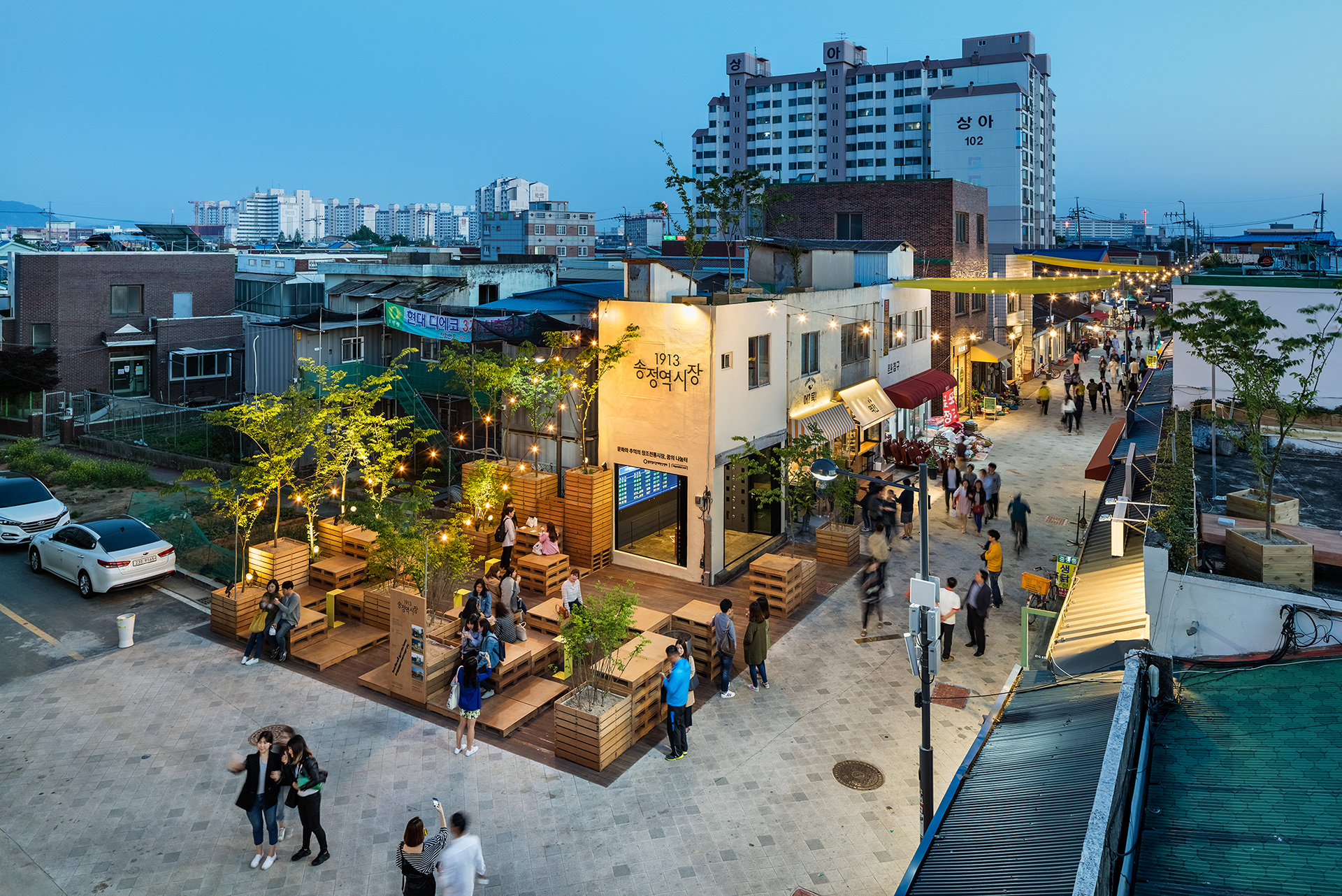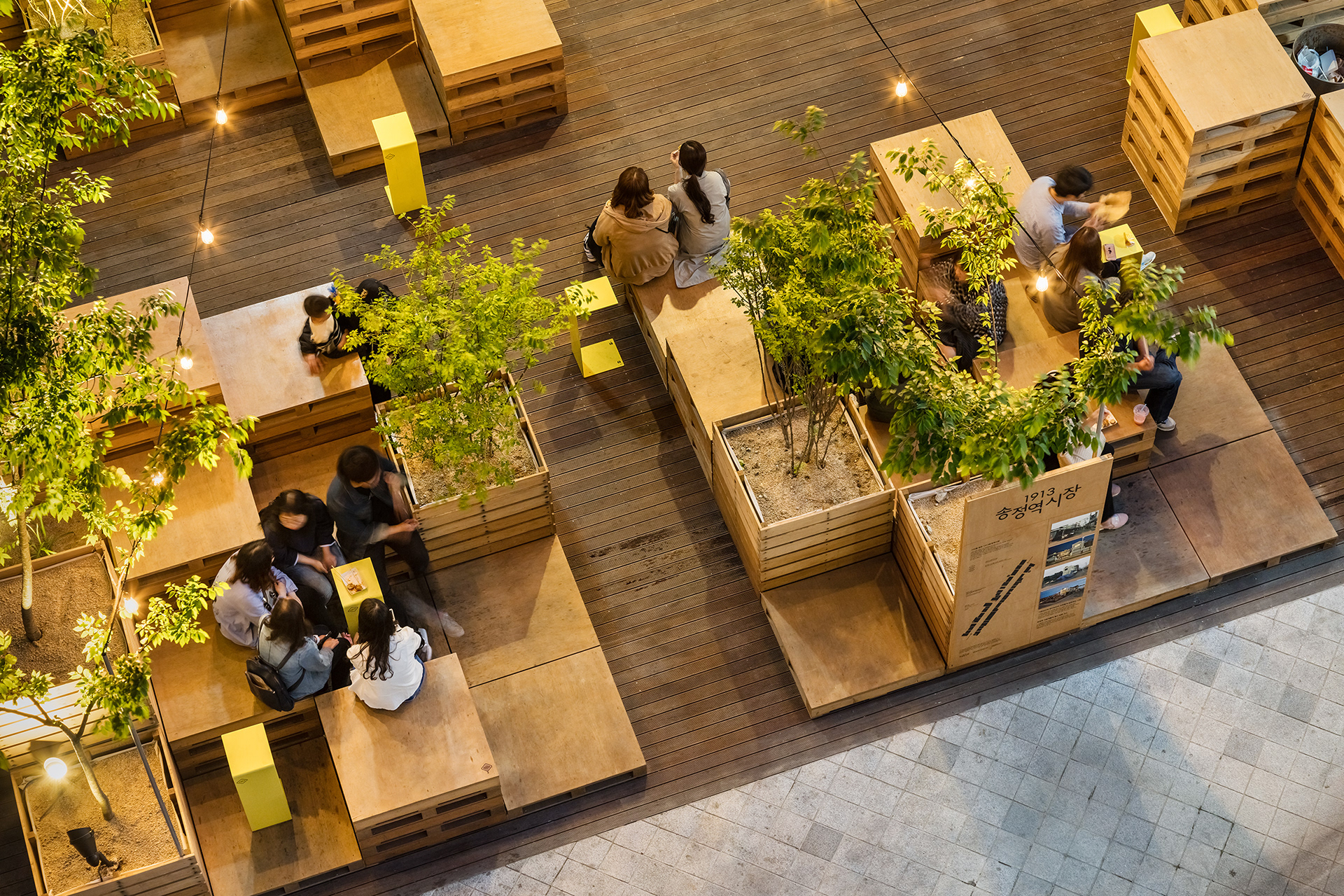 The market is located just a few minutes away from the train station, which could help it act as an outdoor waiting room for train passengers.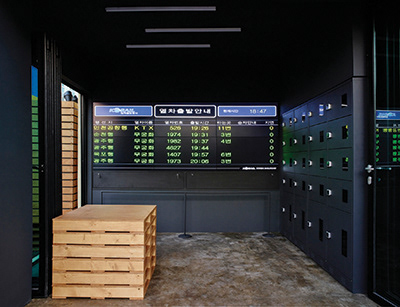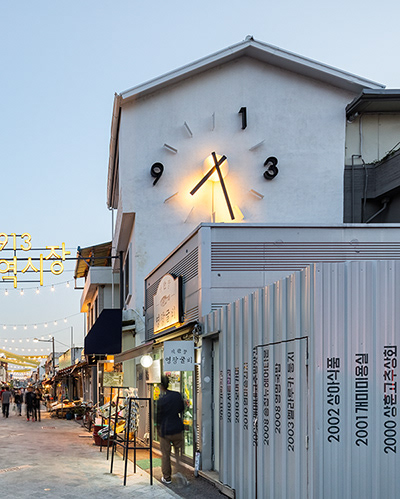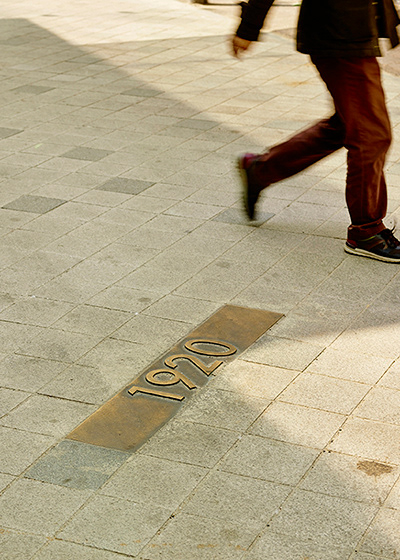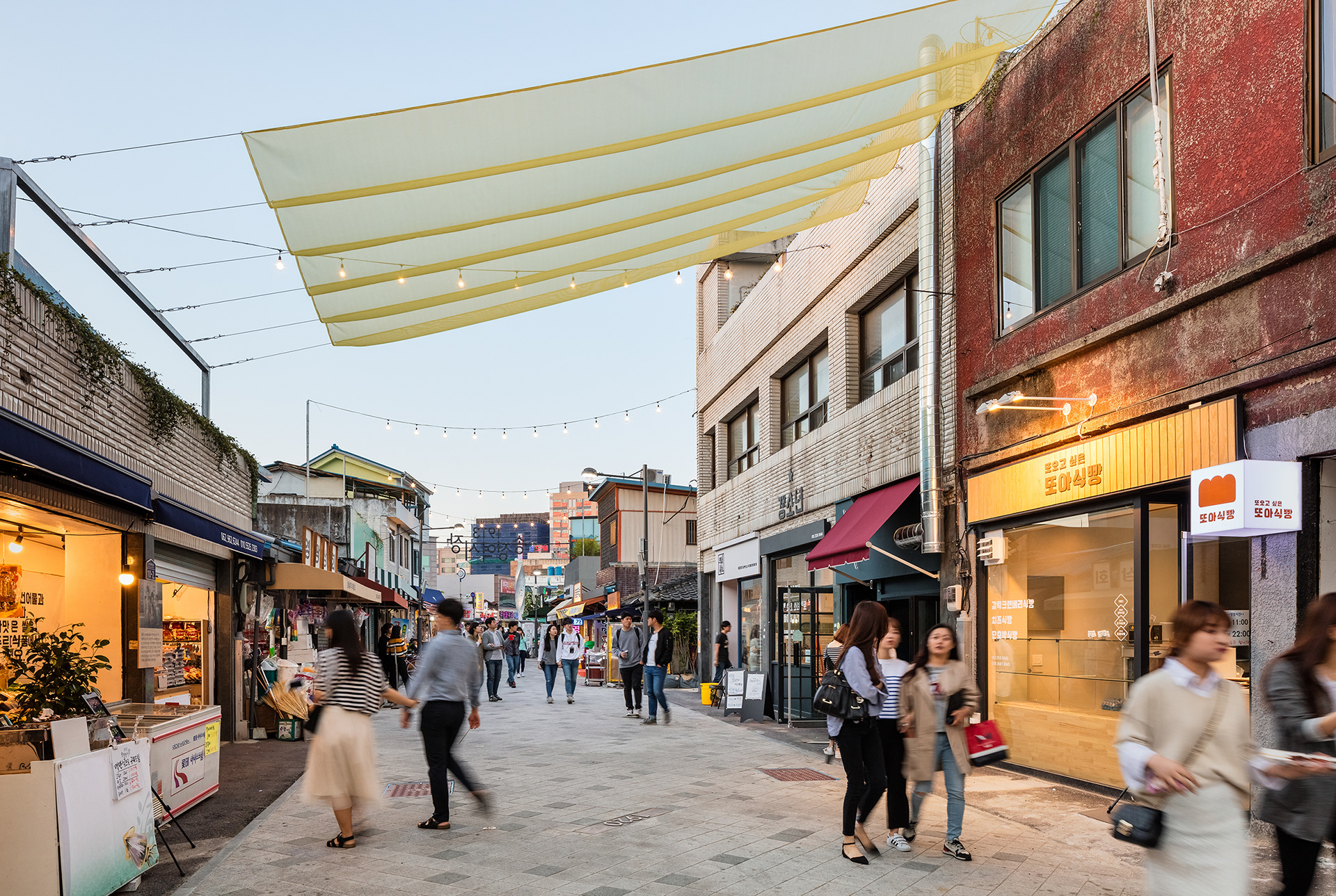 Facade shows the story of each store