'EAT ME' that MAEZM conducted branding and designed interior manual is a franchise brand that sells Korean style box lunch. MAEZM suggested an integrated brand identity design of 'EAT ME', from naming to package and spatial design, and expressed a specific brand image in a minimised commercial space.

With a provocative brand name, 'EAT ME', and a modern design suggested to fit for users' senses, escaping from images of existing Korean style box lunch, MAEZM intended this box lunch brand to be an experience of spatial amusement for users, not just a take-out commercial space where they can have a meal.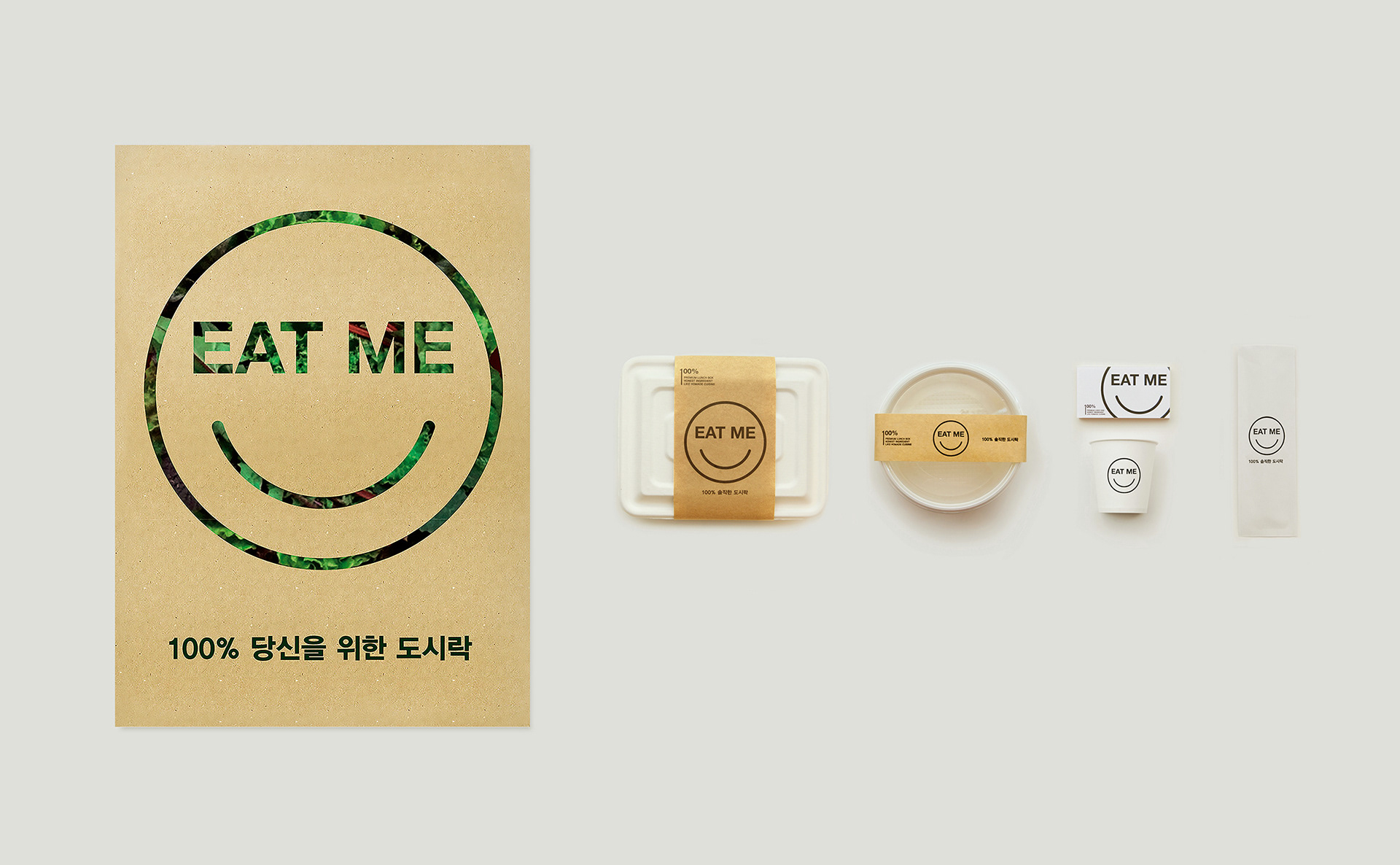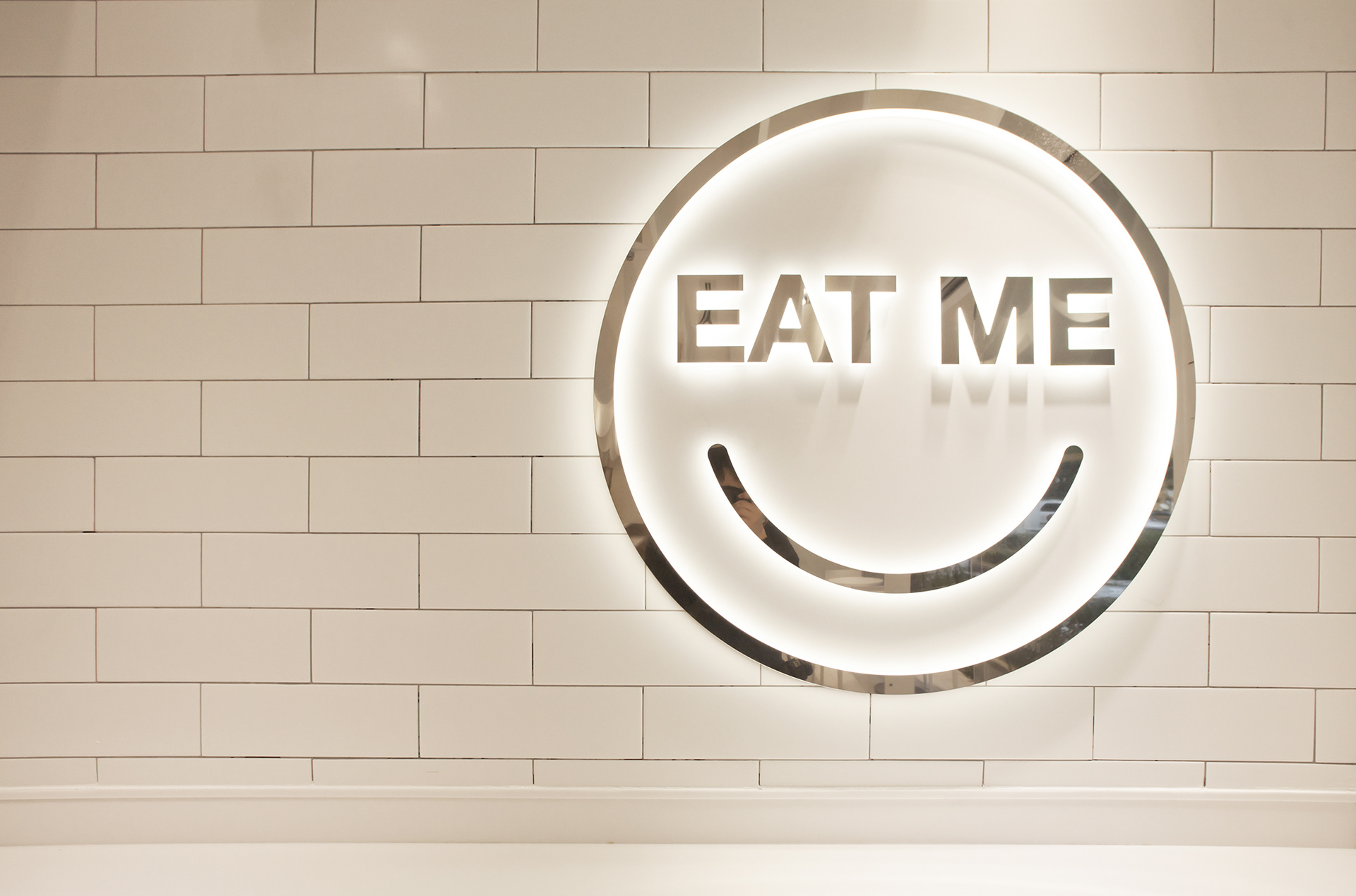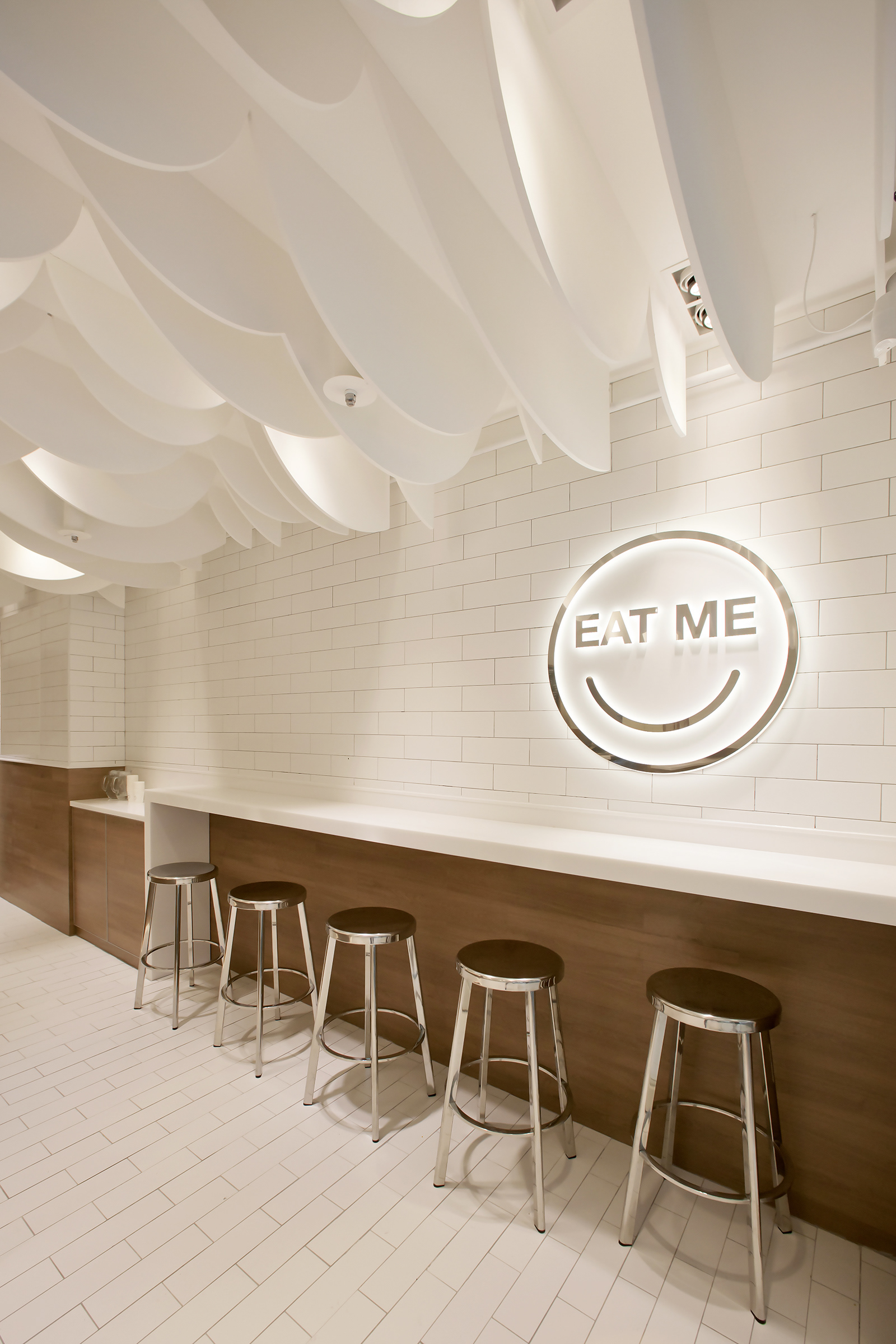 With a restrained use of colours in a space, MAEZM creates users' waiting space as an experience space by embodying fairy tale-like clouds on the ceiling. Due to the brand's characteristic focusing on take-out, the store space has been minimised with various functions inside. Through special emotion and display in the space, this compressed space full of functions makes users feel comfortable and amused during their waiting time.