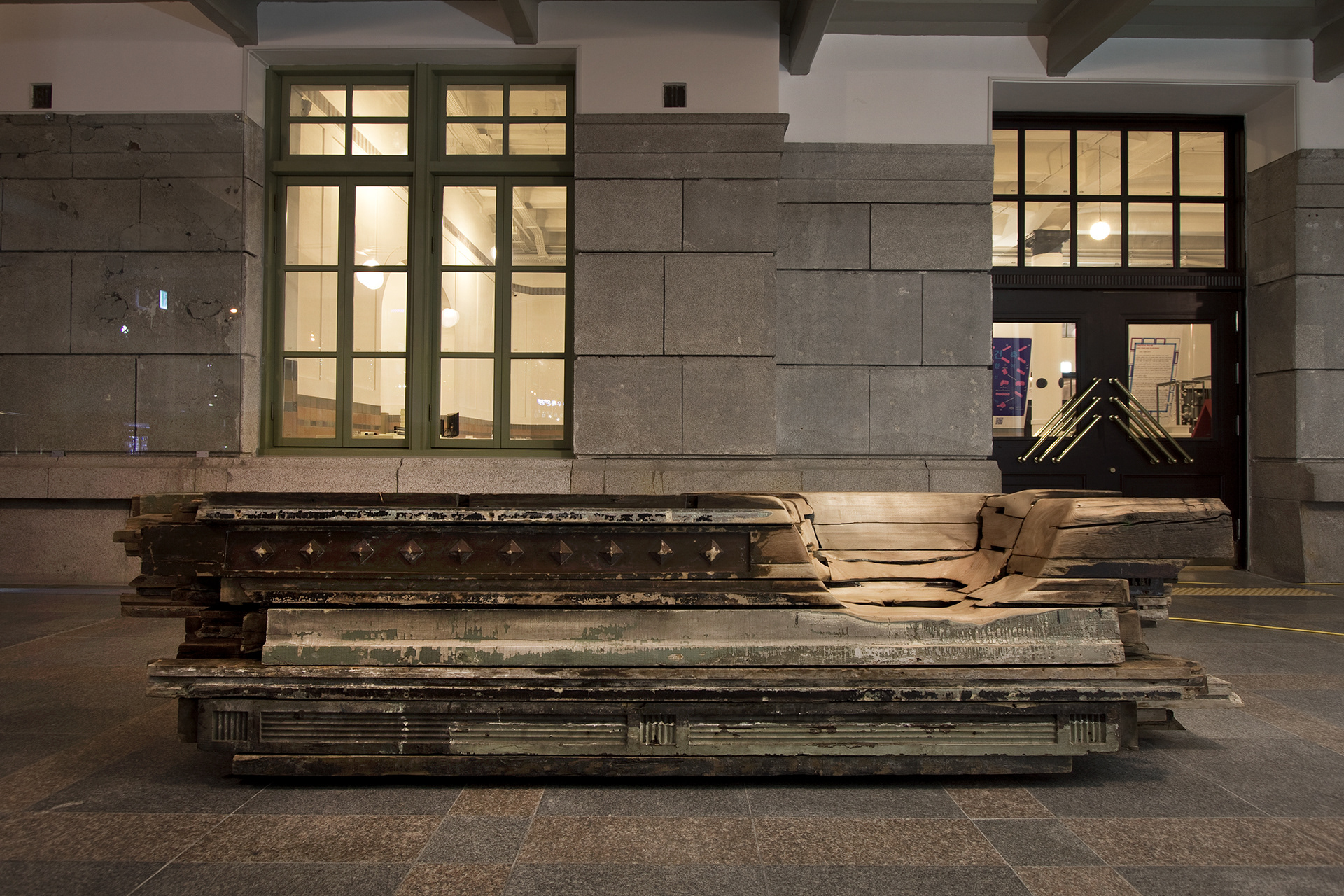 Owned by Korea Crafts & Design Foundation
This bench was made out of the remnants of the old Seoul Station, a historical architecture of Korea. The former Seoul Station building had been standing in the centre of Seoul for more than 100 years sharing Korea's modern history. In [particular, it shared the painful history of Korea Such as the colonial rule by Japan and the Korea War. For this reason, the building has great significance for the Korean people. In recent years, the Seoul government renovated the building into a cultural complex and demolished the historic wooden structure. We produced benches that will be placed in the newly renovated space using only the materials from the old structure.


We stacked the historical materials into a lump and carved out section so that people could sit. The stack of timber was shabby and worn out, but the interior of the carved section was new like newly grown 'flesh'. We wanted for the Seoul residents who would sit on this bench to meditate about their painful history and new future through this series of work.