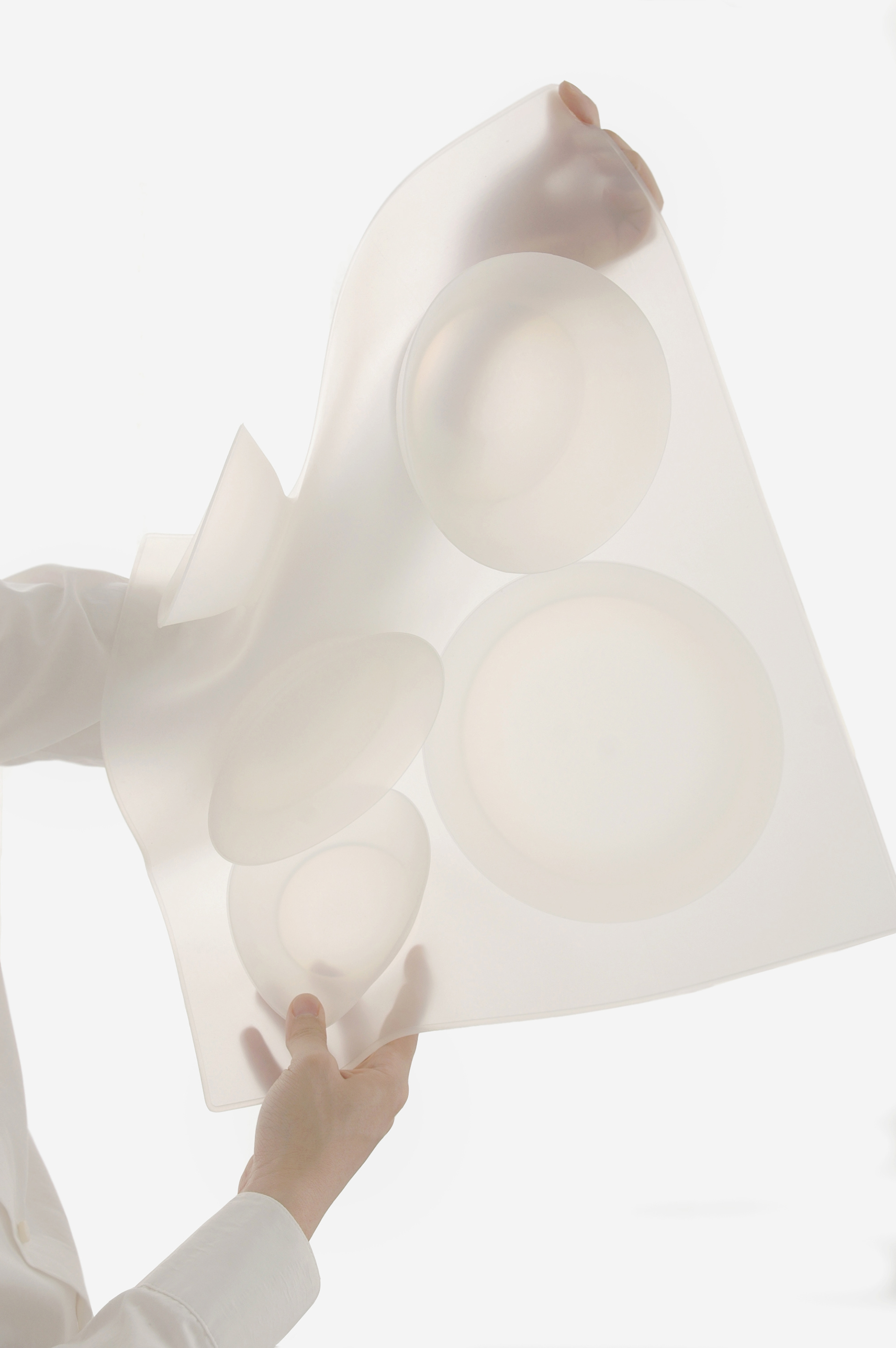 2008 reddot design awards - Best of the Best
It is an experiment about the relationship between table and dish and table cover. 

We've already seen countless table-landscapes of various types of plates on the table. Among them, meal tray is efficient equipment aimed at providing the fastest food to many people, and conversely, tableware is the basis for eating food elegantly. These are related to place for eating food. When the food is situated directly on the plate, the space for eating is 'plate', and when the area is slightly widened and merged, the 'meal tray' becomes a plate. That said, you can put your meal directly on the table and eat it. Therefore, one of the results of the experiment on the relationship between the food place and the eating behaviour is the table-dish-cover.


'Meal tray' is a 'formality-free' object used at places where they need to minimise leftover food and make meal hour fast and straightforward such as prison or school, and so on. We experimented on plan so that such efficient method may be more used as more well-organised yet convenient tool.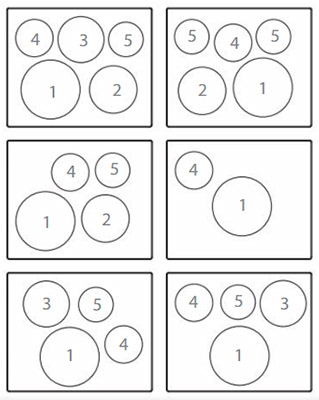 It has the possibilities of various associations for the flexible application to the Eastern and Western food cultures.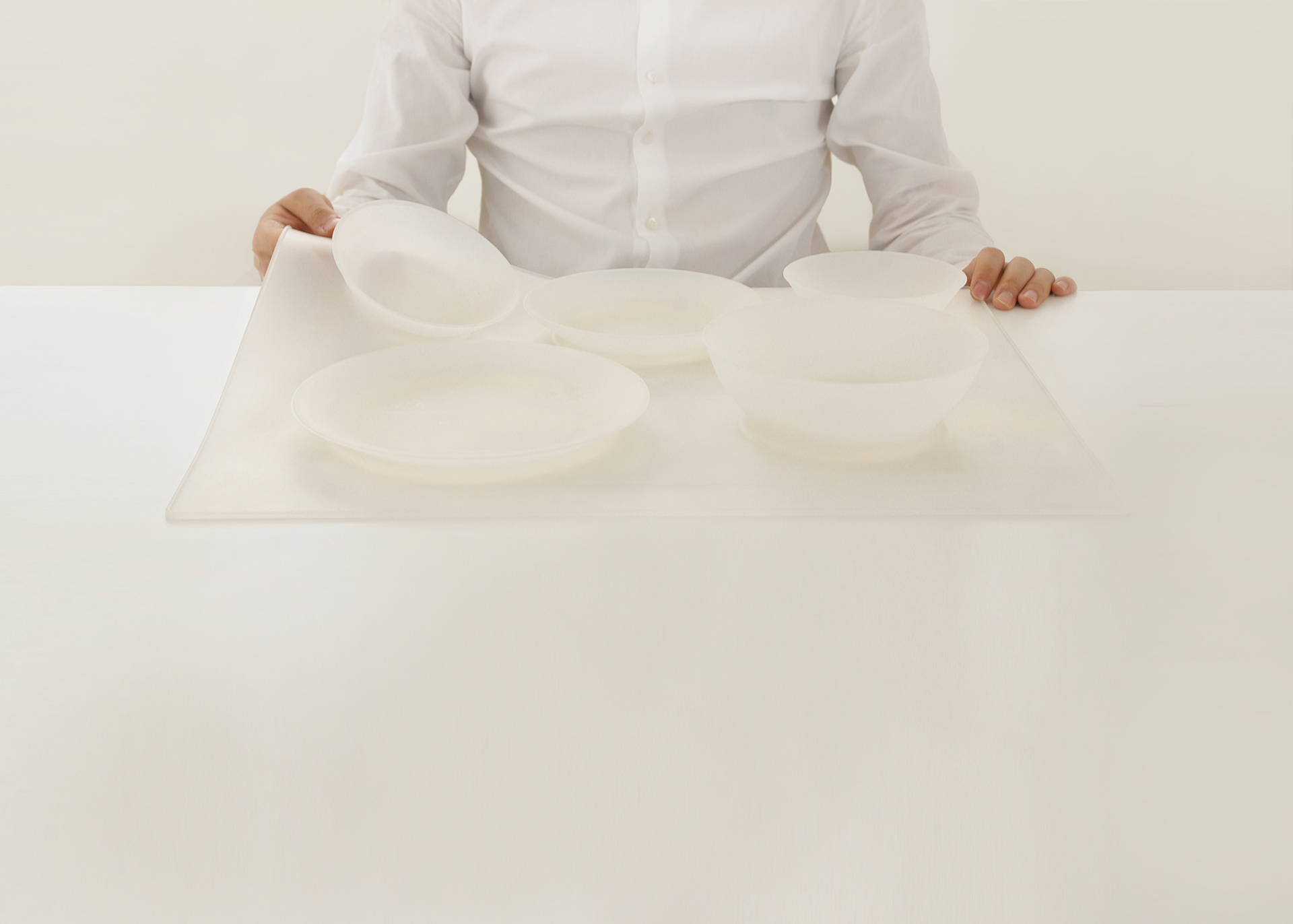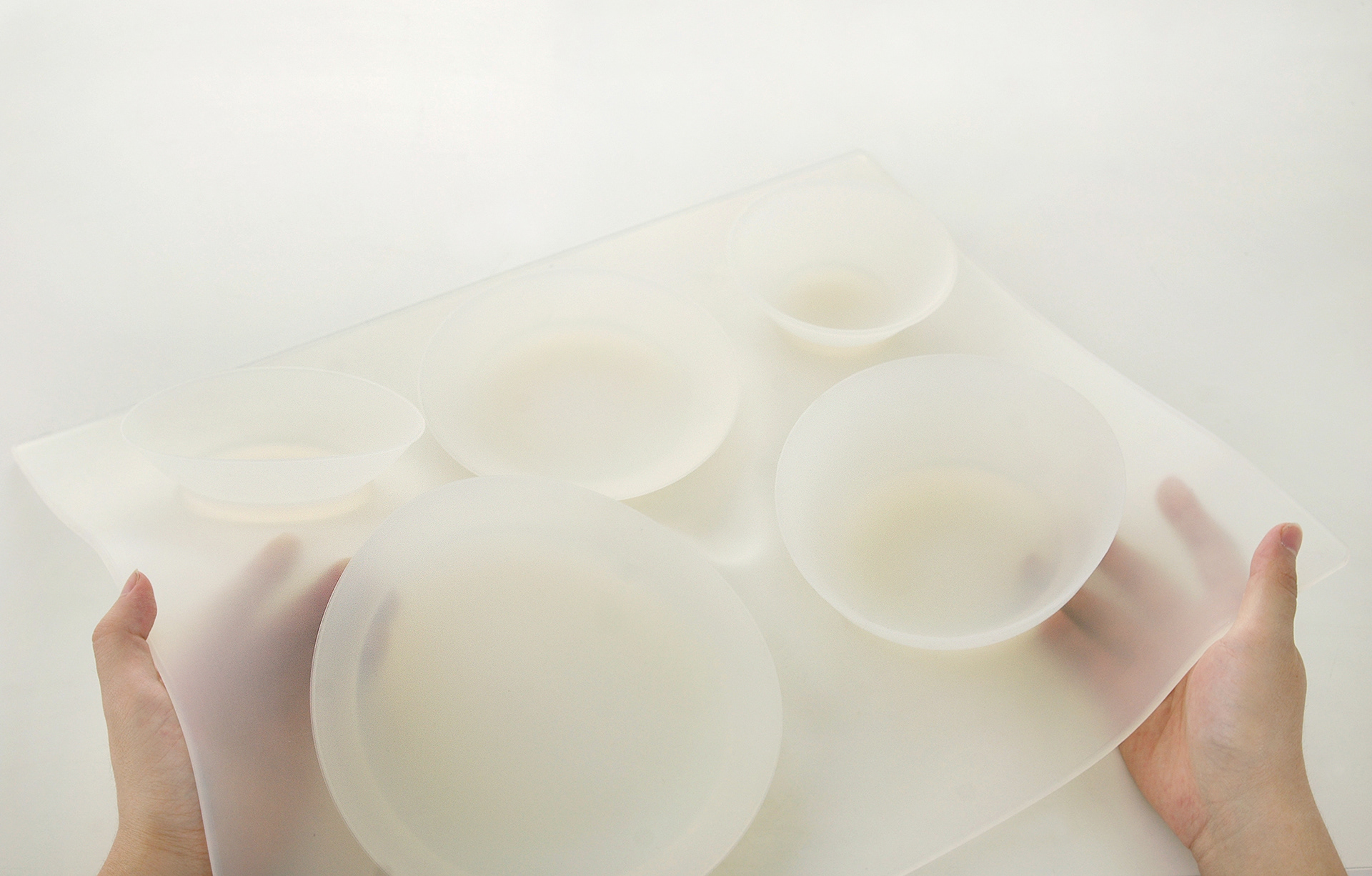 The flexible Table-Dish-Cover that looks just like a dish makes it possible to prepare food anywhere only by spreading it. Also, the meal is over when the Table-Dish-Cover is removed and washed. A sheet of a flexible 'dish' that is folded or crushed brings a new way of life that is not affected by space or time limitations.