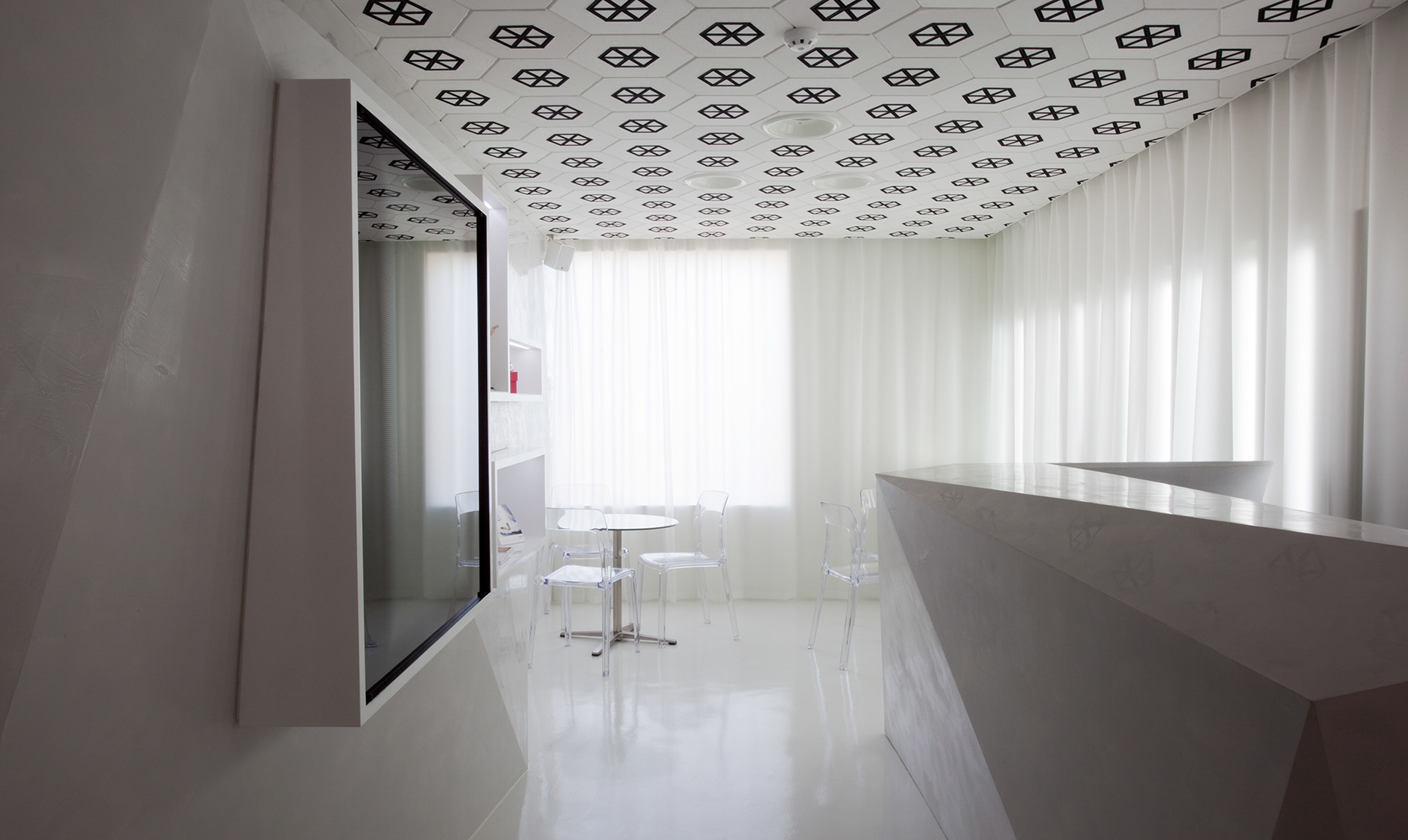 2013 JCD Design Award - Silver Prize (Japan) 
'VIVATAMTAM' is a boutique shop located in Seoul, Korea. This domestic fashion brand sells high-quality luxury wedding dresses designed by Korean designers to upscale customers. So, the brand, 'VIVATAMTAM', holds together contrasting images of future-oriented and Oriental styles. This is quite different from existing dress shops in Seoul that are decorated with European classical-style decor. For this unique space design, we designed geometric shapes along with crafted embroidery patterns dominate the space. The embroidery pattern covering the entire ceiling and front of the main door symbolises the brand's logo and was also intended as an element that emphasises the characteristics and delicacy of the future-oriented brand.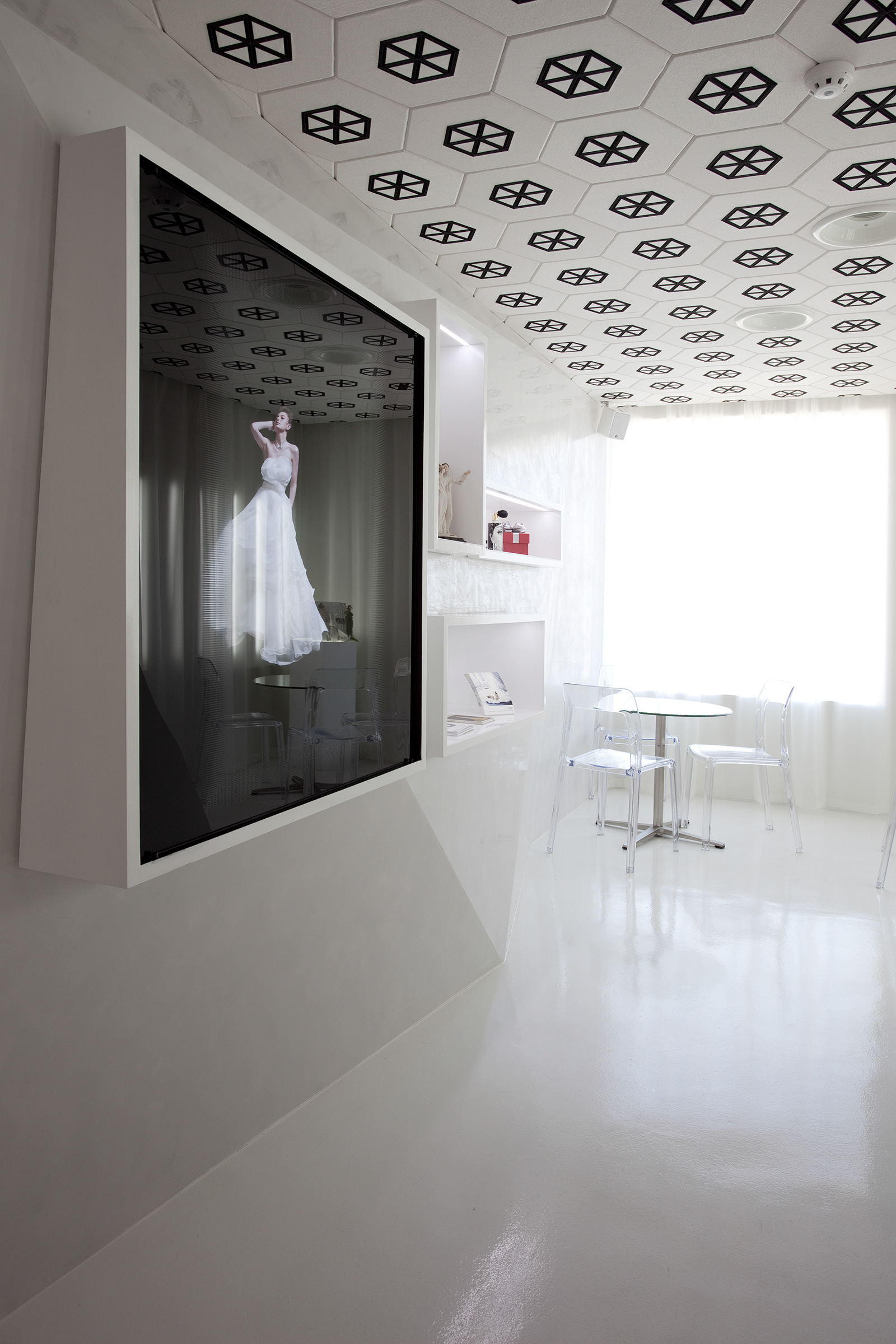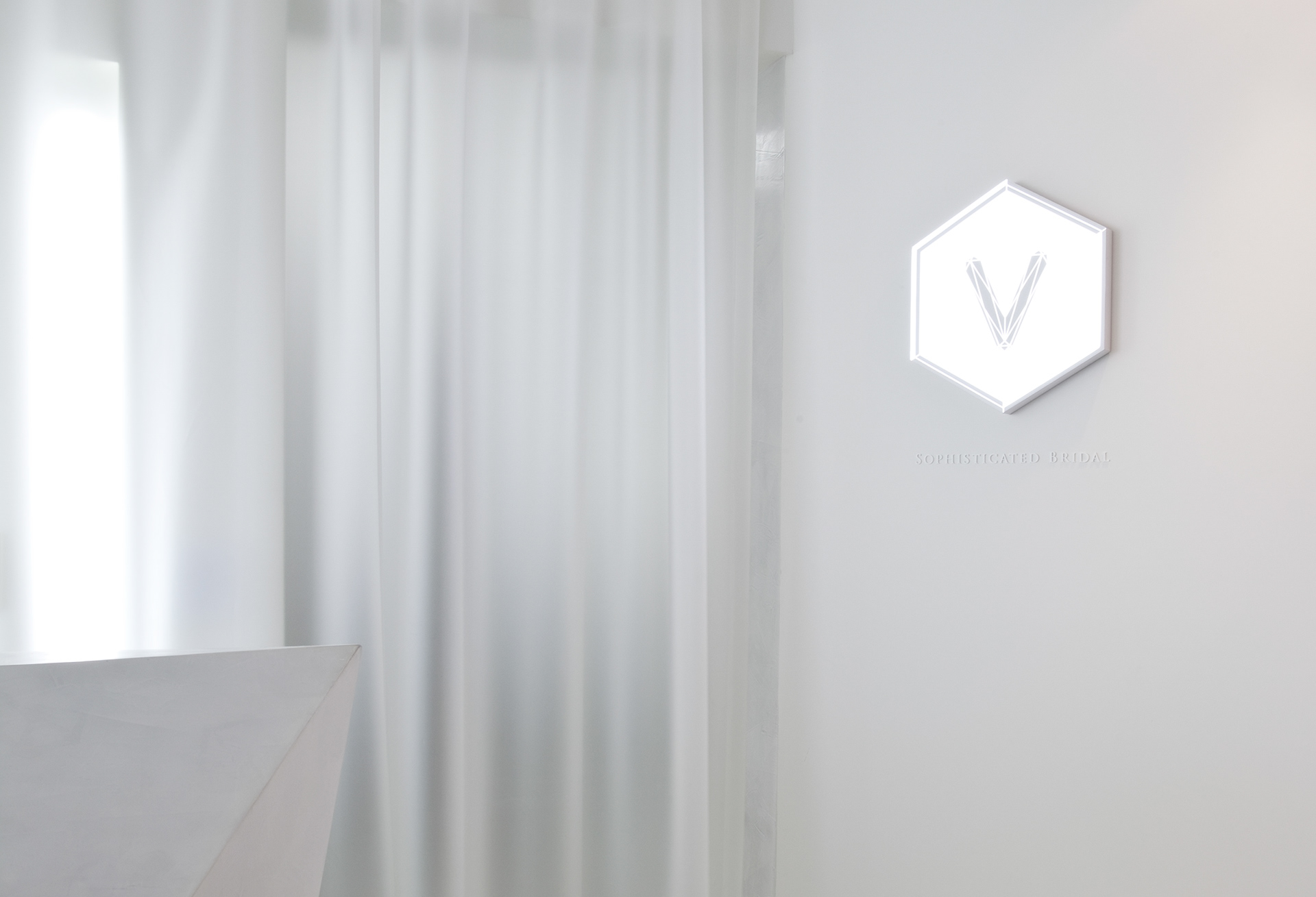 Space Changeability. 
This space is needed to be changeable because a fashion show would be held several times a year. We proposed wide moving walls so that it could be open when in need. By merely opening the walls and doors, this small space changes its function into an event space that can hold a fashion show by the event.